Vacation homes that leave you feeling cared for, and where family and friends gather to make lasting memories.

Build Relationships
Spend time building important relationships with your family and friends
Experience New Things
Do new things with people you love that you will remember for a lifetime!
Relieve Stress
Escape from reality and relax in the Finger Lakes
Beautiful, quiet property with a well-equipped home. The home had more than enough space with three levels of living areas. The back deck was spacious and the hot tub was wonderful! We had a wonderful 4 generation girls get-away. The home was well-equipped & delightful for all ages. The area's wineries and breweries were quaint and plentiful. –
We enjoyed our stay. We visited wineries during the day and relaxed in our cozy house in the evenings. The hot tub was soothing and the beds were comfortable. Thanks so much for your hospitality.
We loved our stay at Wildwood Cabin! My mother is suffering from the onset of dementia, and so we've been trying to spend meaningful time together with her while we still can. This was perfect as she found it so peaceful and was able to spend quality time outside with my kids. We love the outdoor kitchen and grilled every meal outside!
Every single day we spend at Croft Cove the lake gave us different story to witness, we stayed in through a winter storm and felt like not getting out of the house was the right choice for all of the right reasons. A very merry christmas indeed filled with amazing memories to share. We went in with so many plans, who would've told switching them all was going to be so much fun.
Blackbird cottage was the perfect getaway for the week. We spent every night sitting down by the dock at the fire pit, listening to the water and watching the stars. The lakeside cabana served as a workout room while everyone was asleep.
The house was perfect. Everything was as pictured. There was plenty of room for us as a family of 6. We went kayaking and canoeing up and down the shore. We spent all of our time on the back patio and swimming off the dock. We only left to go food shopping. Joleen was very responsive and attentive. The house has everything!
Every detail of our stay was incredible. The comfiest beds, the cleanest home, the most lovely details and kindest staff. I've traveled all over with my work and this was by far my best experience. Our stay made this southern girl want to move to New York!
We make it easy for you to stay…
Browse Our Homes
Book Your Stay
Start Planning Your Dream Vacation
Enjoy the Vacation of a Lifetime!
WHAT YOU CAN EXPECT FROM LINGER
Property Management
Whether you are renting with us or putting your home in our hands as an owner, you can be sure that you working with a team who views hospitality as a way of life. Due to the success of our customized approach, we know what it takes to run a successful vacation rental management company. Providing quality homes, cleaned by dedicated employees, and our superior customer and concierge service sets us apart from the rest. Reach out today to see how Linger Hospitality can ensure your vacation property feels like home.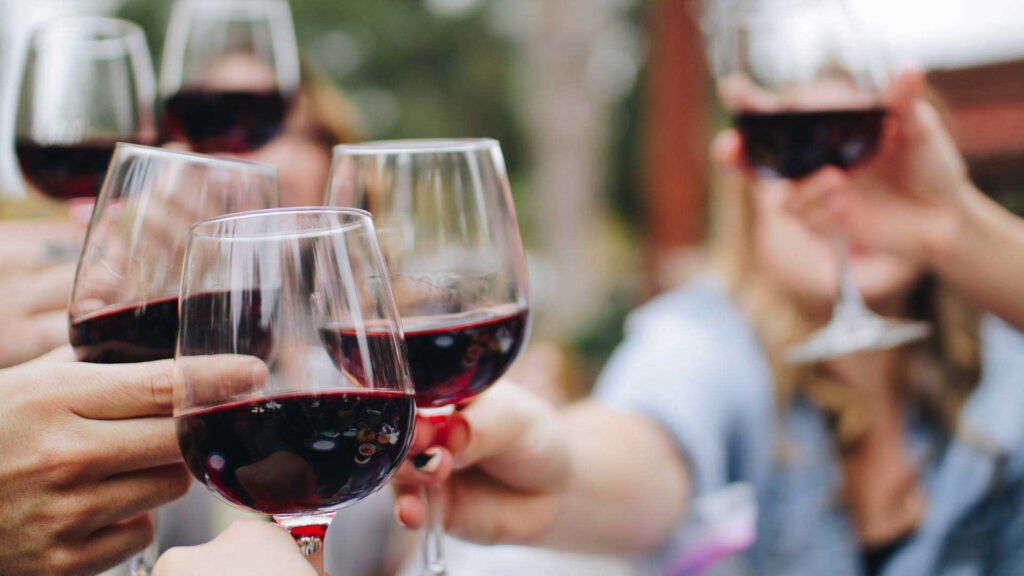 Finger Lakes Region
Our team at Linger Hospitality provides small-town hospitality through our unparalleled concierge services and attention to details for an ideal vacation. In addition to the feeling of being one with nature during your stay, our Finger Lakes vacation rentals are conveniently located near the many year-round cultural experiences, historic landmarks, state parks and award-winning, local wineries. Choose your own adventure by enjoying a romantic getaway, adventure travel excursion or family-friendly travel in beautiful upstate New York.
In addition to inviting craft breweries and local distilleries, the Finger Lakes wine country award-winning vineyards attract travelers during all four seasons. Visitors during harvest can enjoy wine paired with colorful fall foliage from their Finger Lakes cabin rentals. Spring and summer offer ideal temperatures to taste the varieties of the region. Holiday wine trail events feature the region's unique ice wine perfectly matched with snowshoeing and skiing!
The Finger Lakes Region offers something for everyone in your family, whether you're looking for thrilling action on the water or seek the beauty of nature steps away from your cabin. With 11 lakes in total, the stunning Finger Lakes are located in Central New York, between Ithaca, Rochester, and Syracuse. Visit Cayuga Lake and Seneca Lake, which are among the deepest and longest lakes in the United States. Other smaller lakes each offer a unique experience, such as Keuka Lake, Waneta Lake, and Lamoka Lake. When you are staying with Linger Hospitality, you are within reach of the great outdoors, as well as the events, wineries, dining and fun things to do in the Finger Lakes in Central New York. So what are you waiting for? Book online today to start planning a Finger Lakes vacation!